EAT BUGS

December 01 - December 18, 2017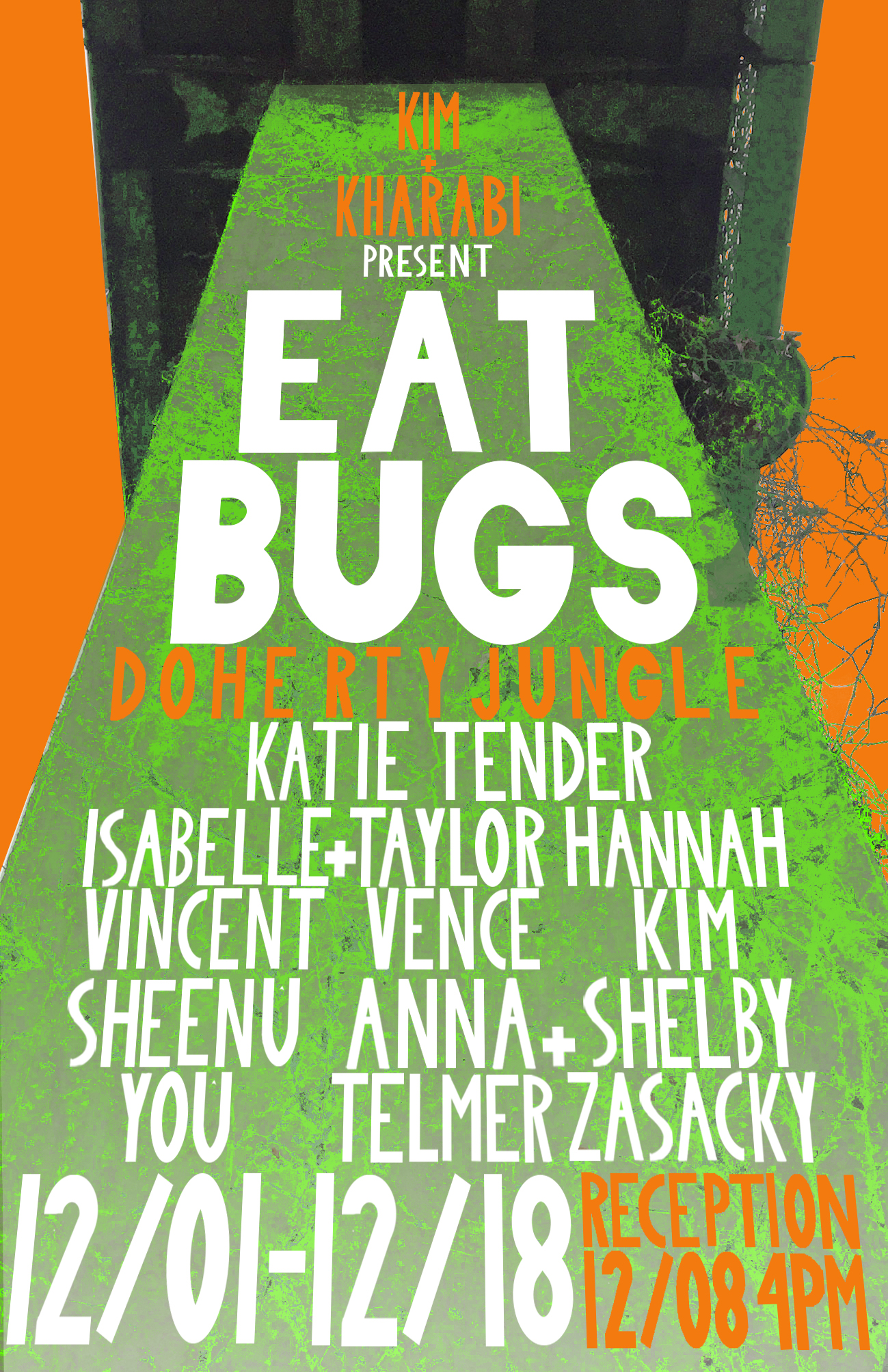 EAT BUGS
was an outdoor sculpture exhibition co-curated by me and Sarah Kim, under
Bob Bingham
's
Concept Studio: EcoArt
class. The course was presented with an ambiguous definition of what exactly "EcoArt" is. Thus, the students of the class were put to the task of making a piece of "EcoArt" considering their definitions of the word.
EAT BUGS
took place on the path between Doherty Hall and Newell-Simon Hall on Carnegie Mellon University's campus. Working extensively with CMU's Facilities Management and Environmental Health Services, Sarah and I facilitated a show that was fully approved by campus administration and environmentally friendly.
EAT BUGS
featured works by Sheenu You, Shelby Zasacky, Anna Telmer, Taylor Vence, Isabelle Vincent,
Hannah Kim,
and
Katie Tender.
All poster and flier designs by Darya Kharabi.
Emerging Structure
Taylor Vence & Isabelle Vincent
Materials: PVC piping, PVC cement, wooden dowels

This piece is intended to compliment and draw attention to the space it occupies, while reflecting what is hidden underneath. The base of the mound is constructed with layered Styrofoam guised as a natural land formation.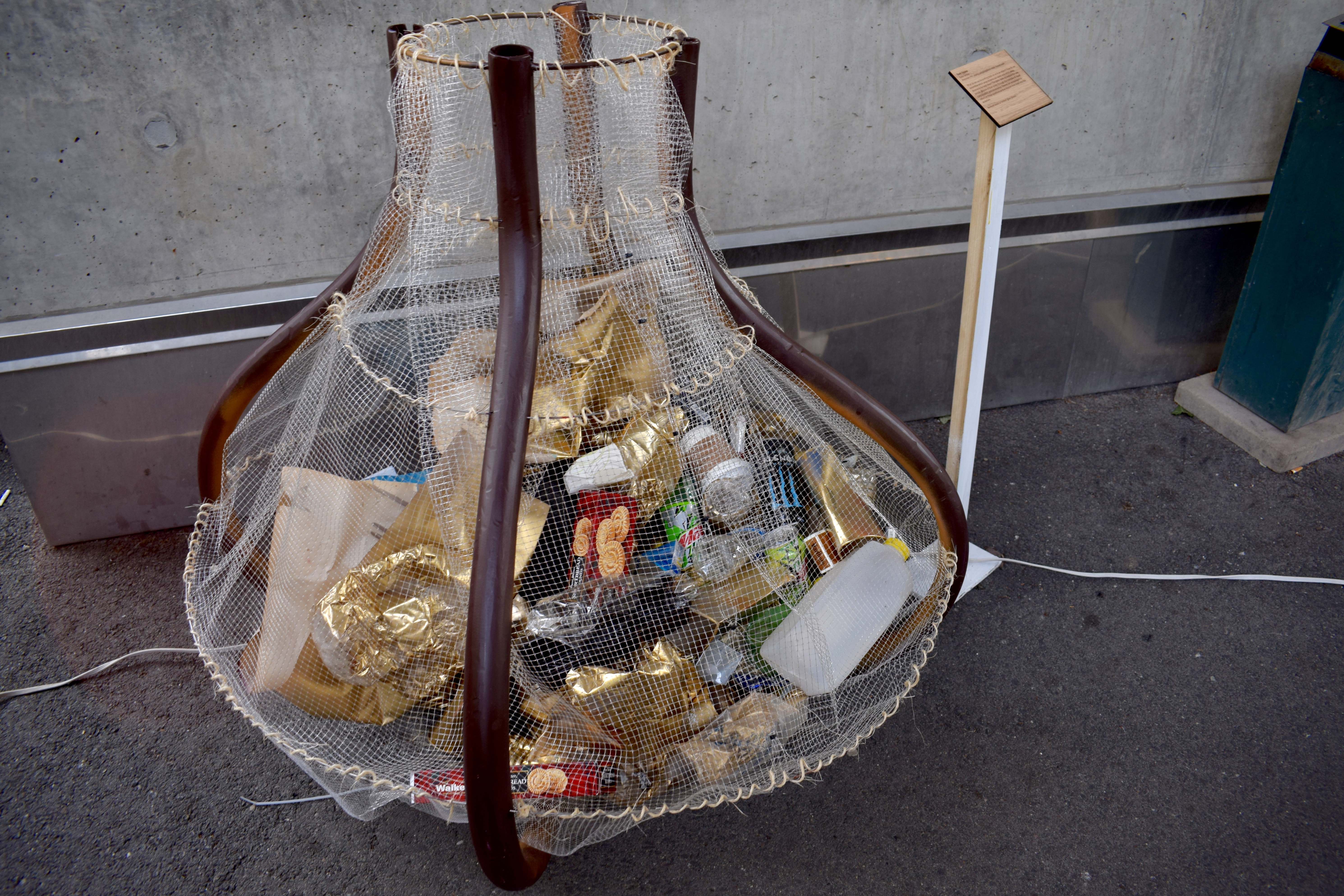 Trash Topiary
Katie Tender
Materials: PVC piping, polypropylene mesh, found trash

What do we say by putting trash on or in an object? How do we determine which areas deserve our waste and which areas deserve to be kept clean? This piece seeks to explore the way people dispose of their waste through the interplay of visual cues, location, and convenience. Viewers are encouraged to reflect on these questions as they deposit their trash into the sculpture.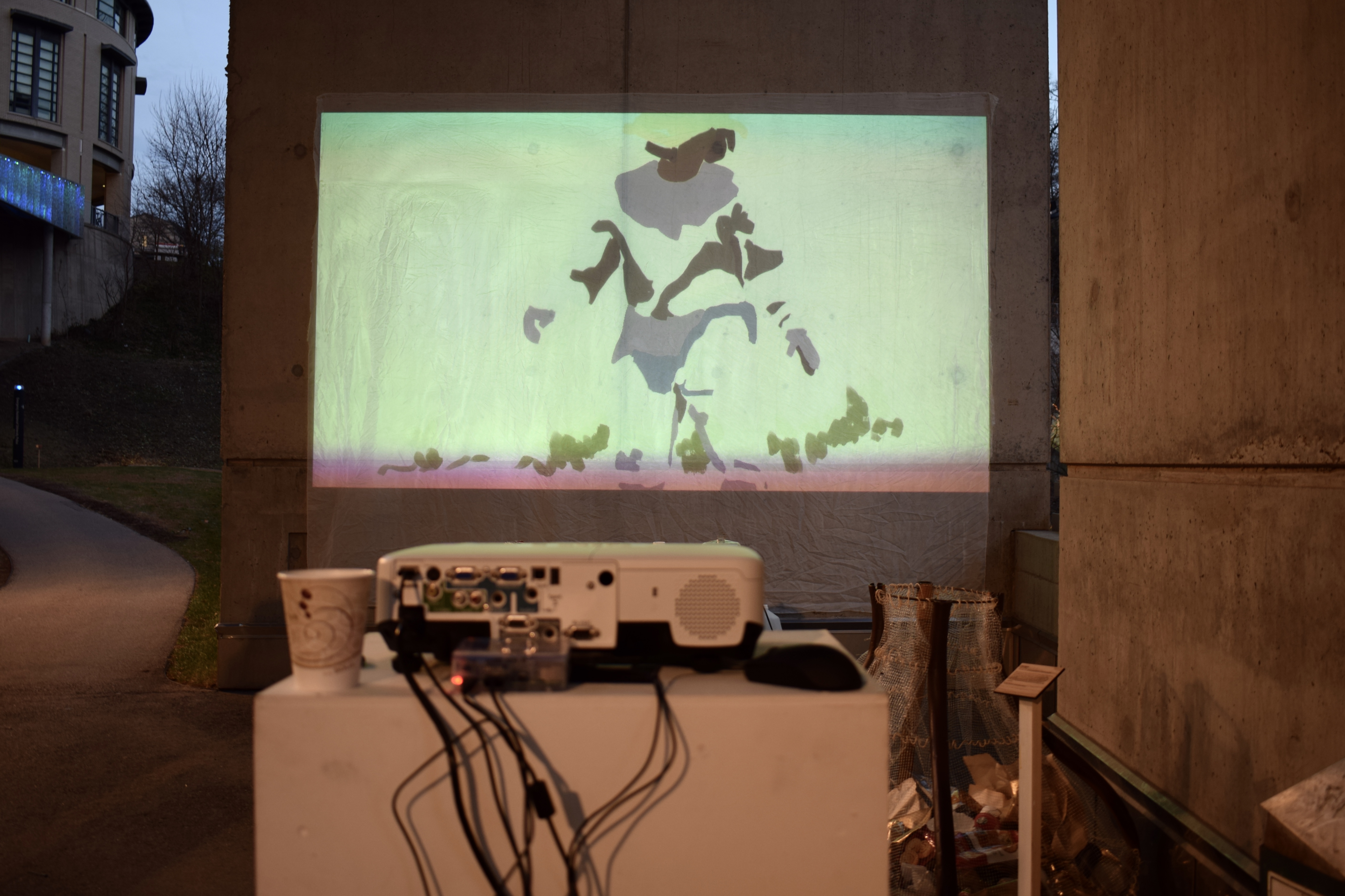 Wind
Hannah Kim
Materials: metal piping, fabric, string, projector

A rotoscoped animation on wind, created in Photoshop and edited in Premiere.
Full animation can be viewed here.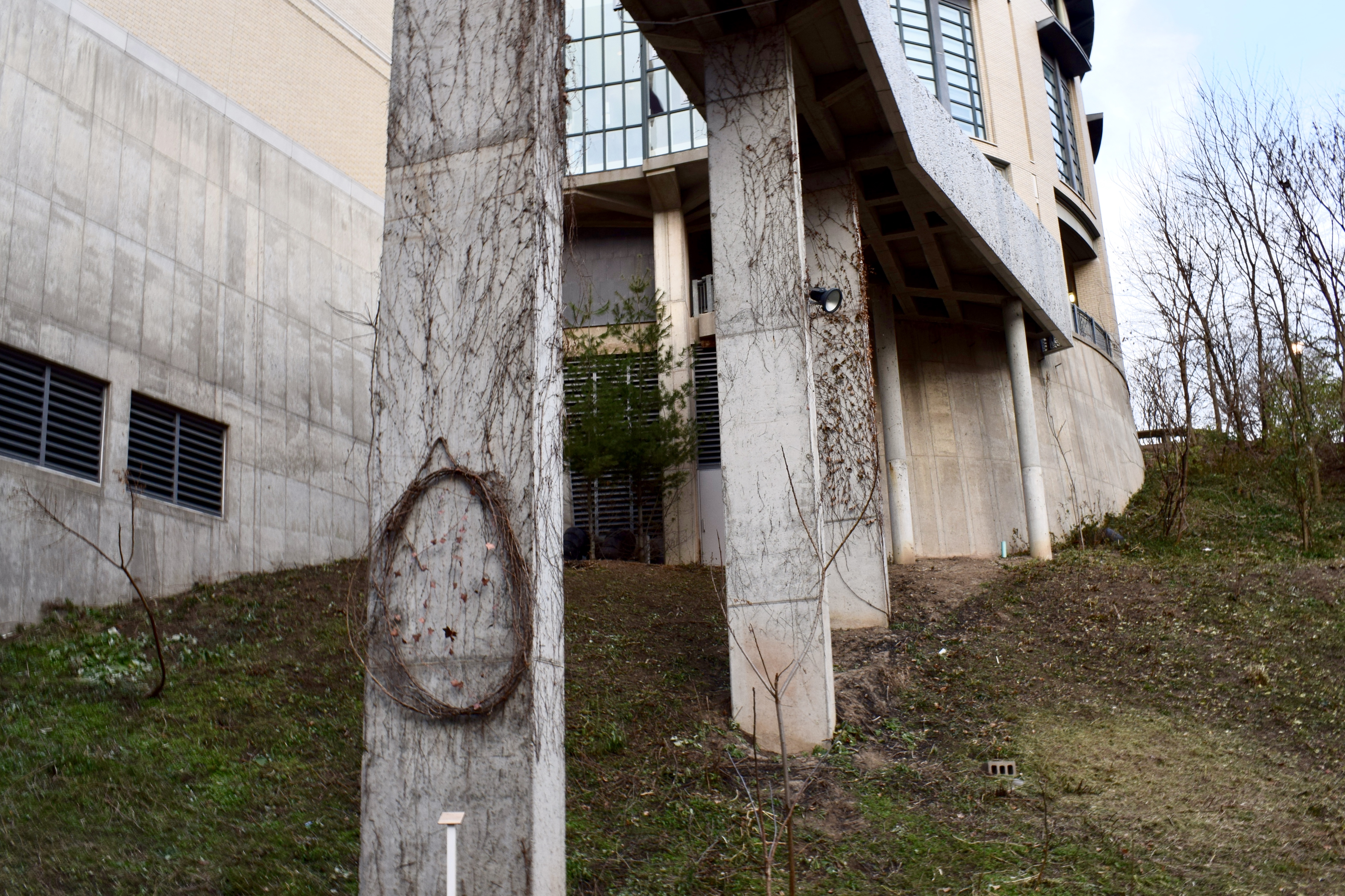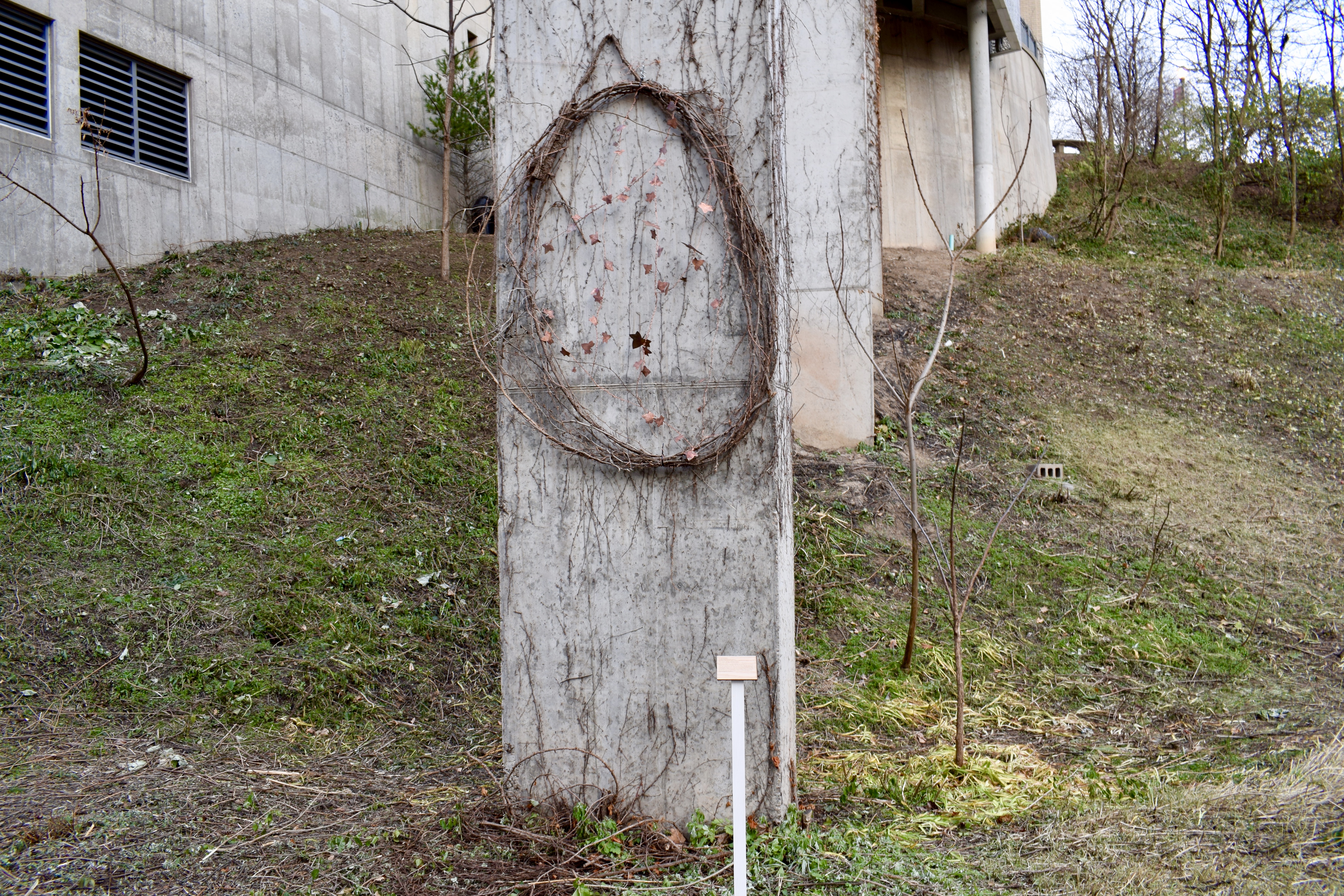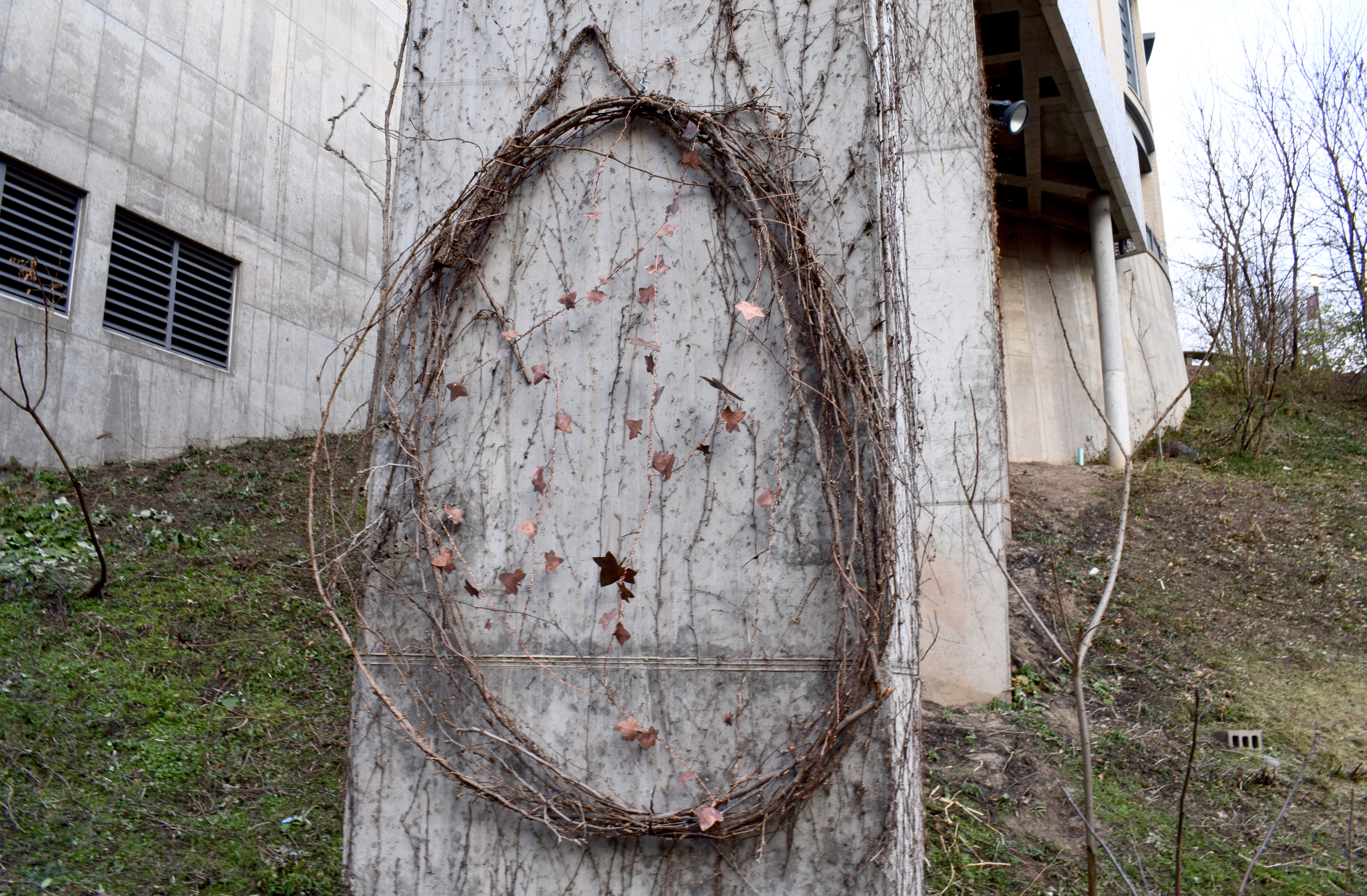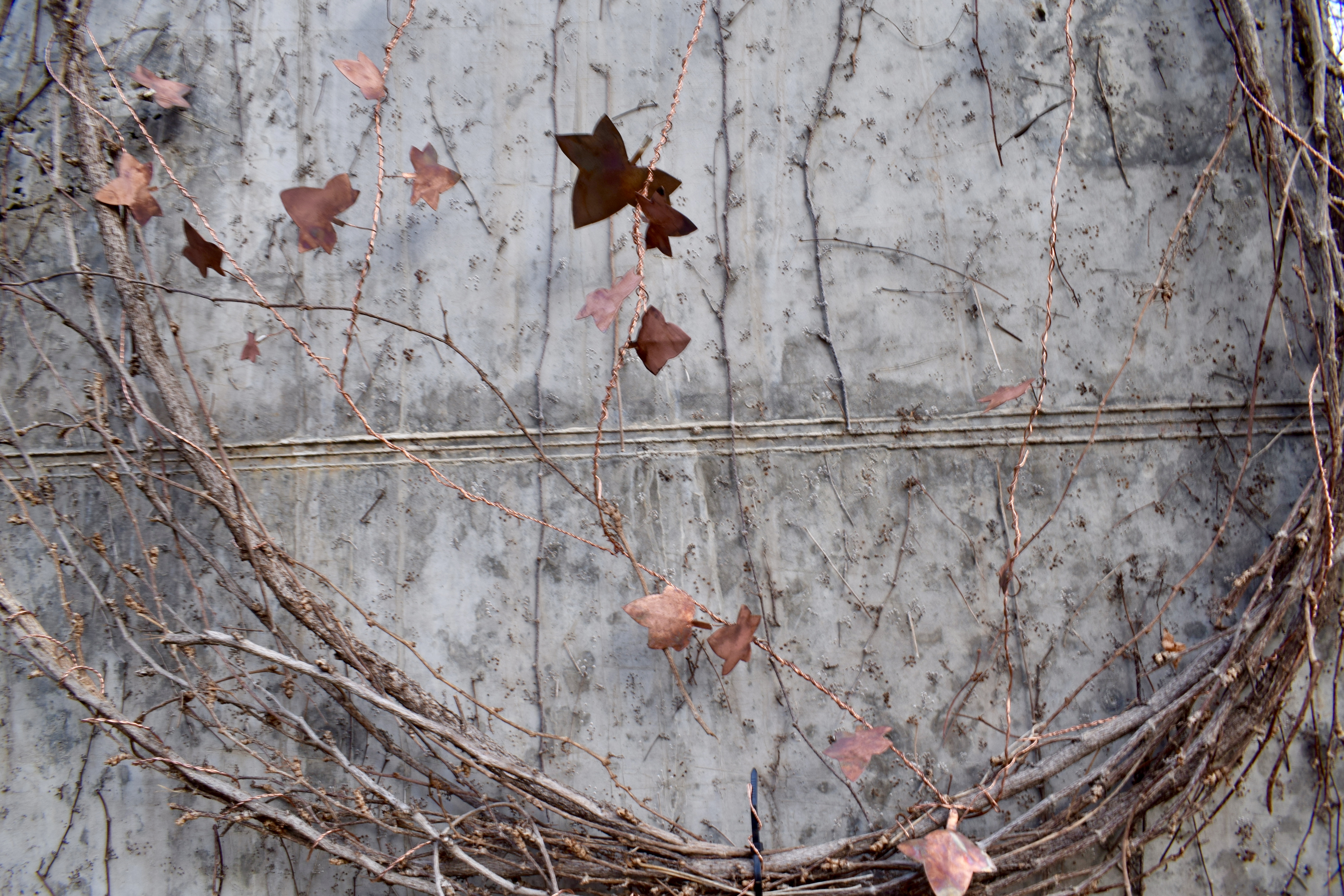 Ivy Memorabilia
Shelby Zasacky & Anna Telmer
Materials: 24 gauge copper sheet metal, 40 feet copper wire, 12 feet copper tubing, and silver solder

Our project stems from the idea of regrowing ivy on the pillars of the Randy Pausch Bridge after the goats CMU brought in to clear the hillside ate the roots thereby killing the ivy. We have created this copper ivy sculpture winding its way up the pillar as an effort to remind people of the beauty of ivy covering the harsh concrete and potentially a way to draw up support for regrowing the actual ivy.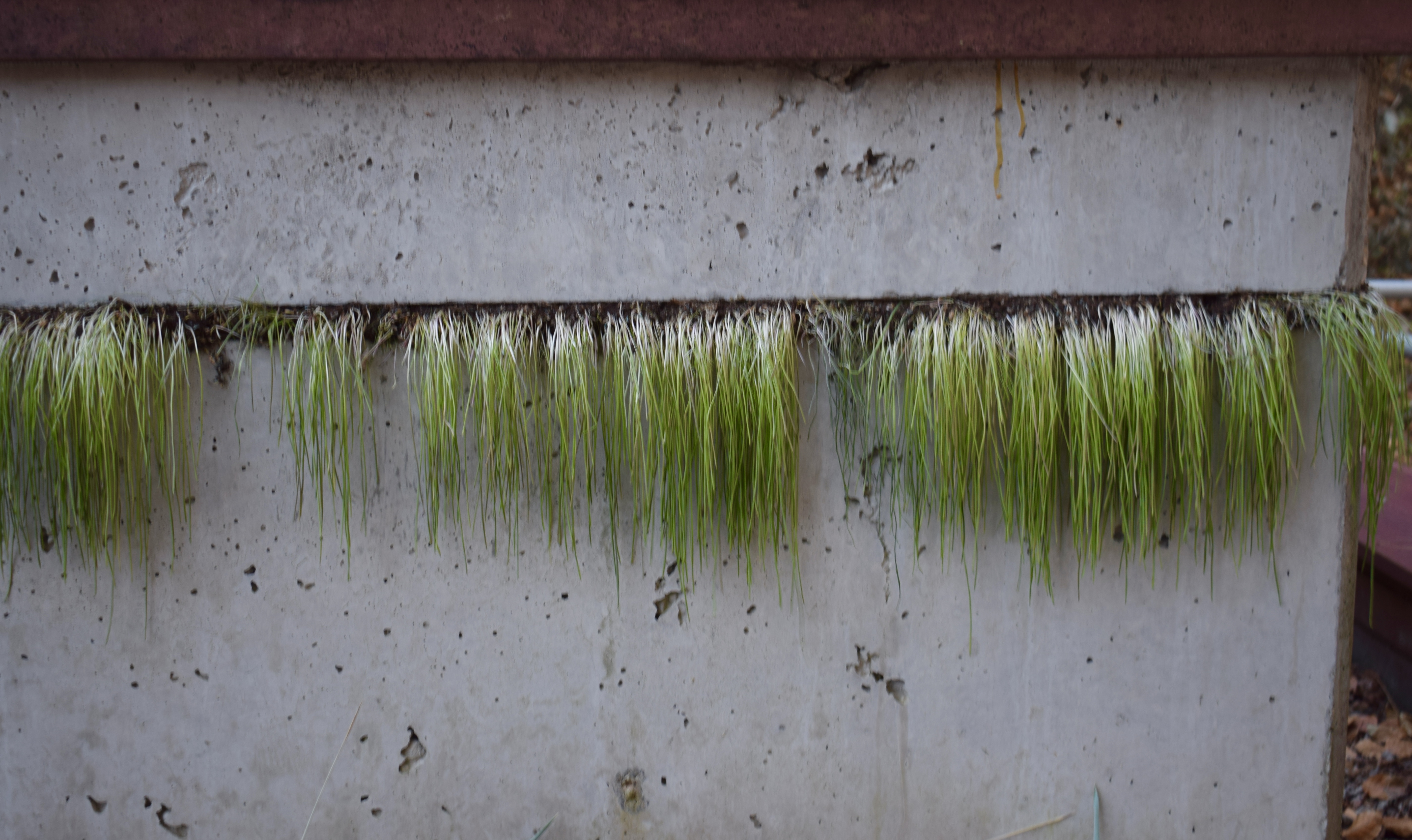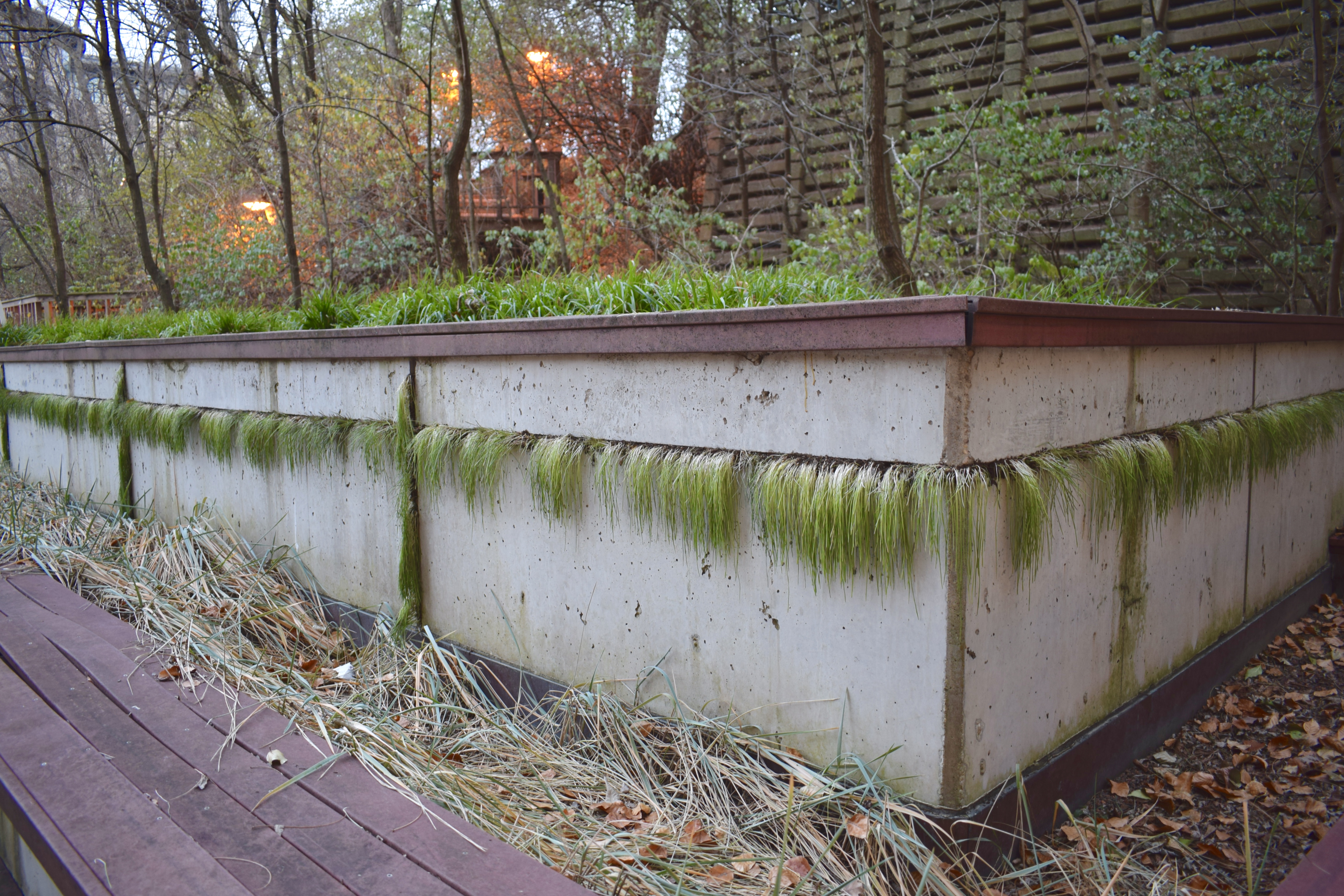 Grow Dough
Sheenu You
Materials: Soil, Grass seeds, Glue, Moss, Hydrogels

Grow Dough is a simple yet innovative way to transform any plain wall void of nature into a thriving, green, and vertical ecosystem of its own. With this simple mixture of soil, seeds, and moss, one can simply shape and place Grow Dough onto any wall and grow long blades of grass within 5 days. Hydrogels will help store water and support growth during times of dry weathers in the winter or summer. As the world transforms into a land of concrete and steel, Grow Dough will be the solution to add more green to this grey world. Grow Dough is the Way to Go!