OILS


No Different From Your Other // November 2017
Oil paint, oil-based paint marker. For more information on these works, please click
here.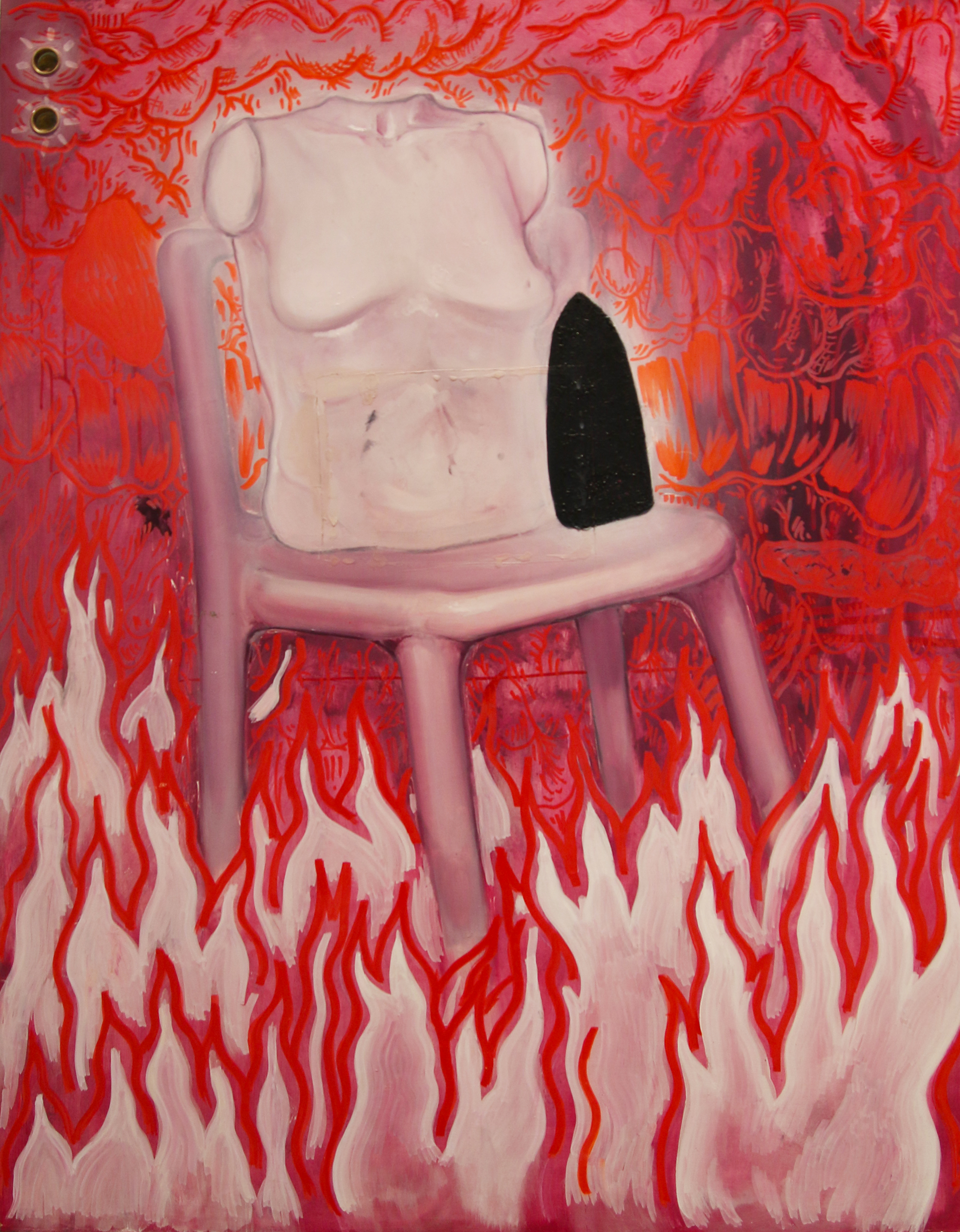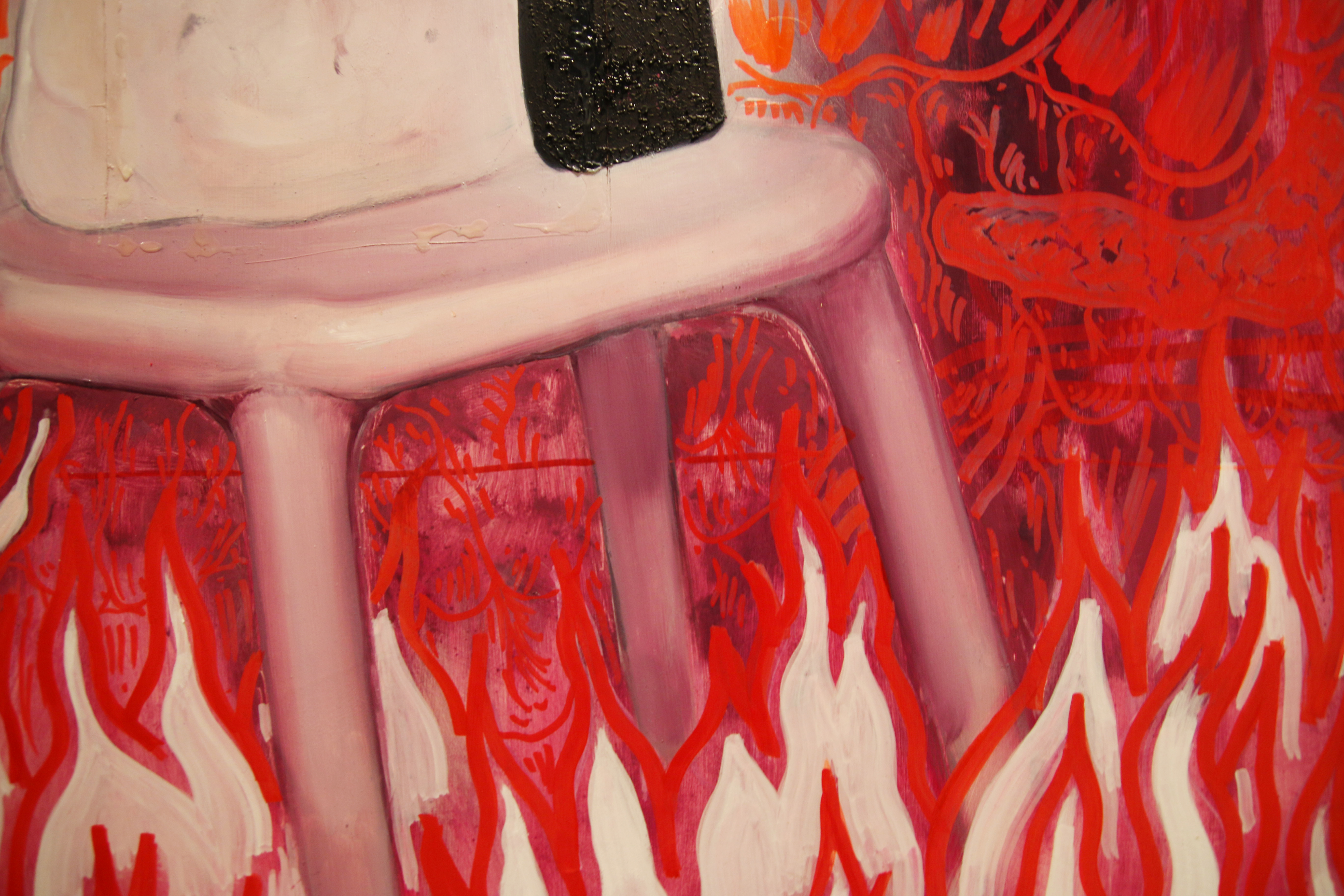 3' x 6' wooden door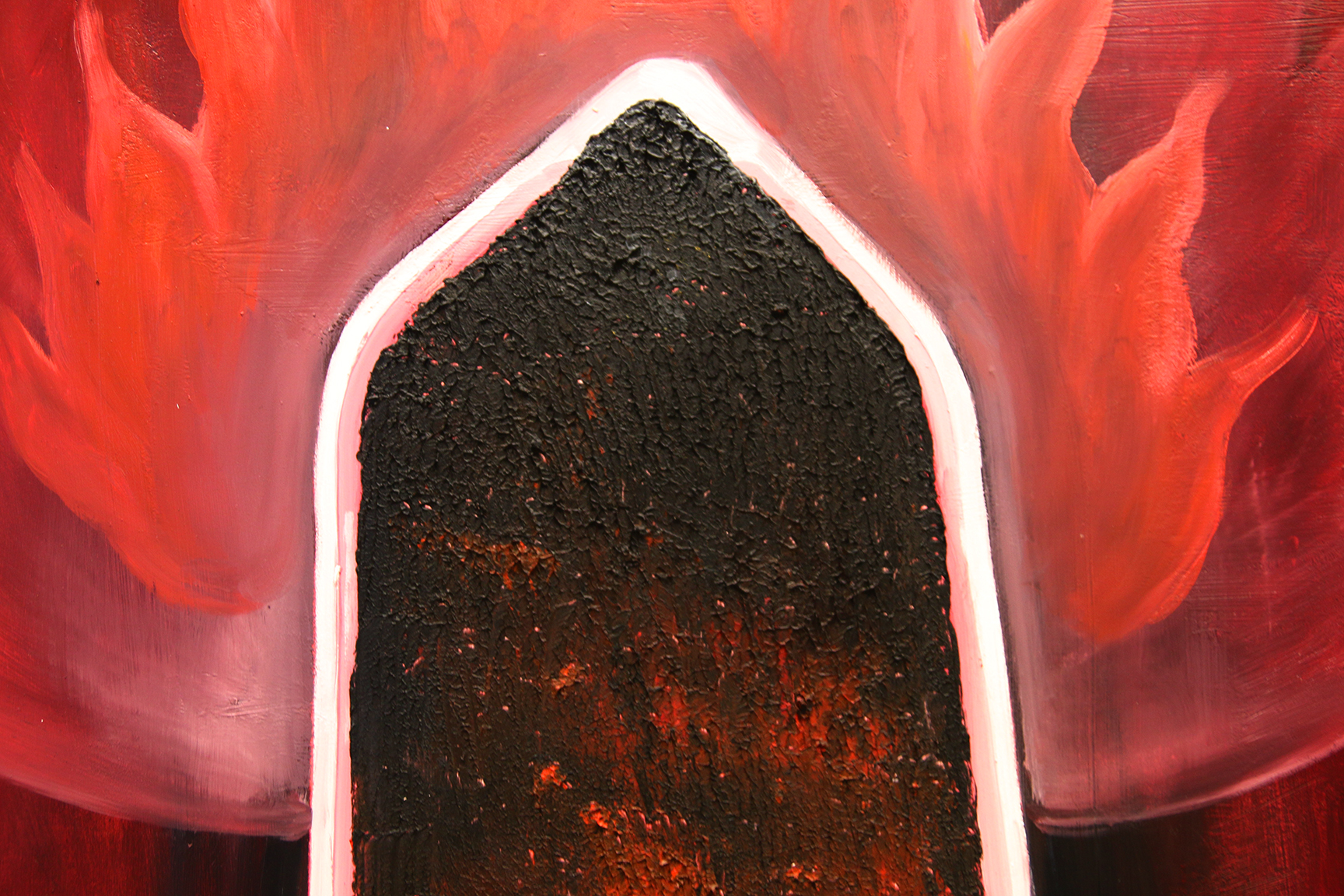 4' x 6' MDF panel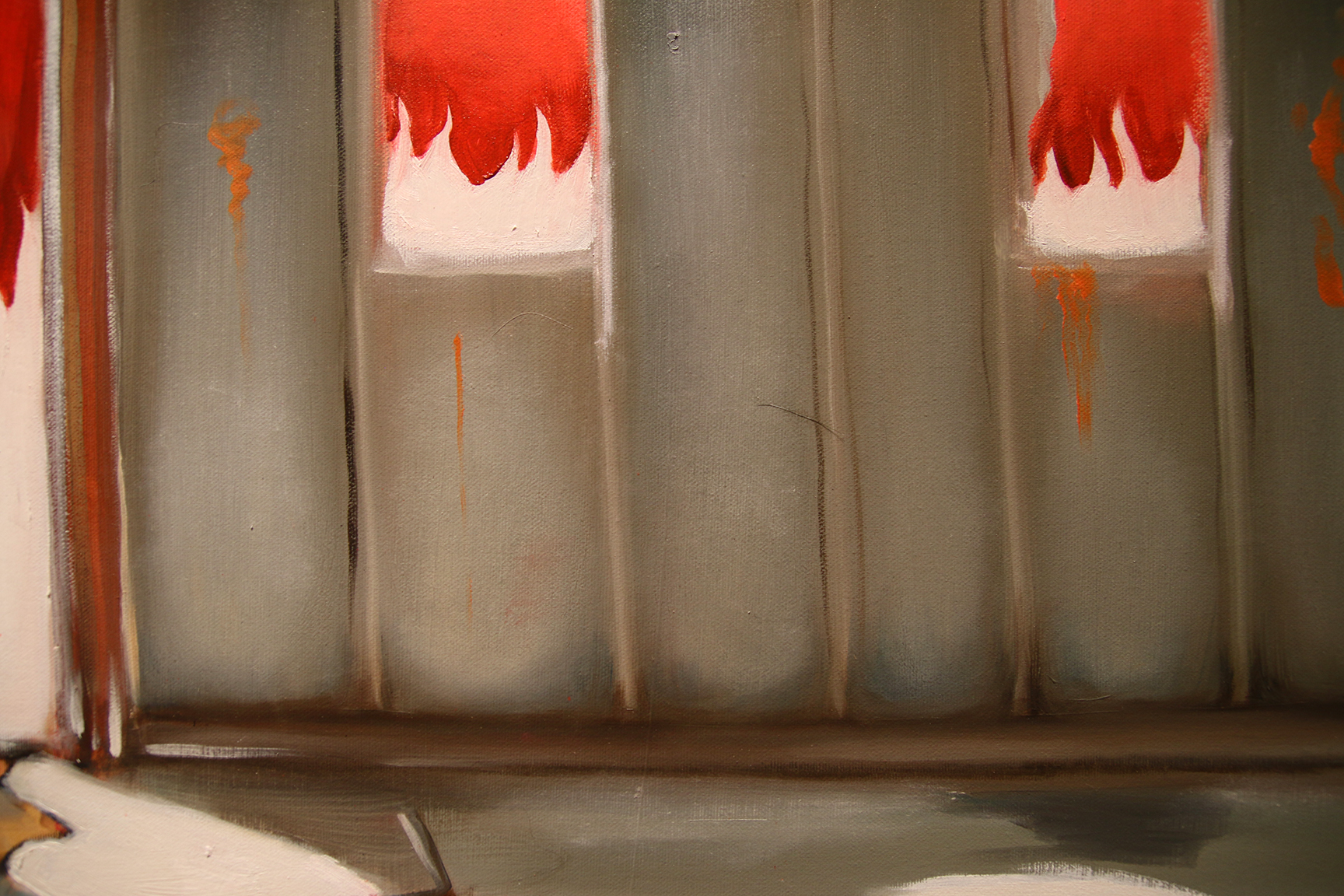 18" x 20" stretched canvas


The Tallest Hill in Arlington, Virginia // December 2017
Oil paint, wood stretcher bars, cotton, tobacco, pantyhose.

George Lincoln Rockwell was born in Bloomington, Illinois on March 9th, 1918, to second- and third-generation European immigrants. He went on to found the American Nazi Party, headquartering at 6150 Wilson Boulevard in Arlington, Virginia in the early 1960s. George Lincoln Rockwell attempted to run for president and governor of Virginia. He assaulted, threatened, and harassed people (especially youth) of color. He served as an inspiration for white nationalists nationwide.
On August 25th, 1967, George Lincoln Rockwell was shot and killed as he left a laundromat on Wilson Boulevard. He left in his wake countless fragmentations of the original American Nazi Party, many of which survive today under new names.
20 minutes from the capital of the United States, 20 minutes from my birthplace, the tallest hill in Arlington remains with a picnic area in remembrance of a Civil War battle.
The tallest hill in Arlington was the founding place of the American Nazi Party. Don't ever forget that.